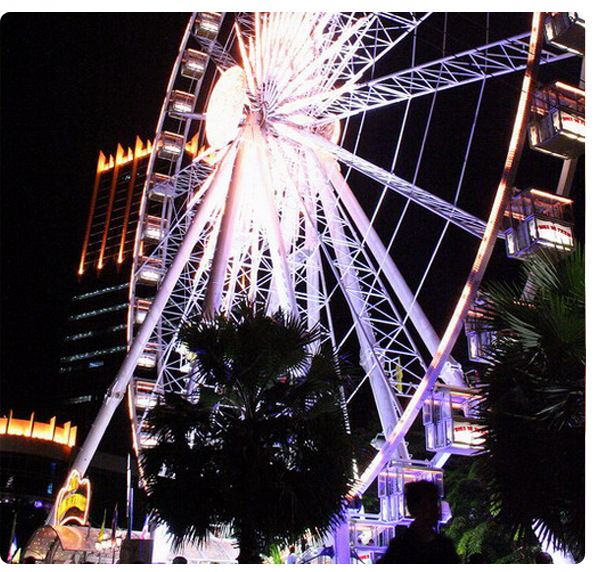 The Suan Lum Night Bazaar.
The Suan Lum Night Bazaar is a great place for an inexpensive night out that offers fabulous shopping, restaurant or food court dining,live entertainment and a superb choice of beers. The shopping area is well laid out with neat streets lined on both sides with shops selling clothes, handicrafts,souvenirs, and a myriad of other items.
There are alleyways between the main streets, which are crammed with smaller stalls offering great bargains. You'll be pleasantly surprised at what you might find here. Spread throughout the complex, are many restaurants and bars.
The range of cuisine is quite extensive including Thai and Chinese seafood, Indian, Japanese and German.